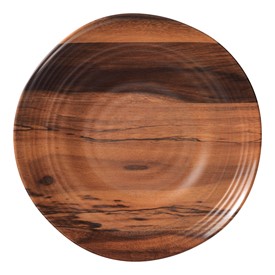 This amber wood-look on melamine brings a natural feel to your table. The textured ripple effect on the plates gives the look and feel of real wood. The ultra heavy-weight footed trays, circular and surf board shaped, offer first-class service to this faux wood collection.
You must sign in to view our products. Click here to sign in.
If you are a retailer and do not have an account with us yet, you can click here to create an account.